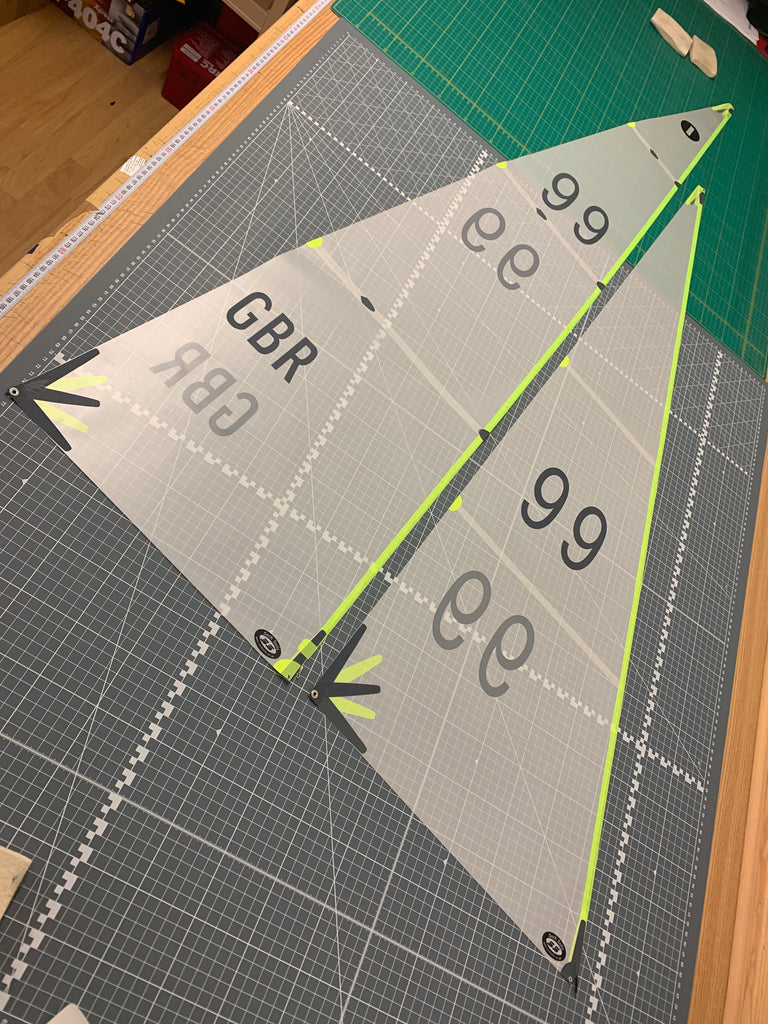 IOM No1 Suit with numbers applied
---
So we've gotten our stall set out and here we have our Soch Sails IOM No1 suit of sails with number applied.
This offering includes main and jib in 50 micron film with our standard main and jib luff finishes which is a pocket on both main and jib to accept wire forestay on the jib and a jackline for the main.  We think that this setup offers the best and most reliable tuning for both sails.
Both main and jib are reinforced with insignia cloth patches where required and they are finished to the high standard that you've come to expect from us here at Soch Sails.
We also install the luff wire in the jib and jackline in the main with the bottom of the jib terminated and the top of the jackline terminated too, we will supply crimps to finish the terminations to suit your own boat setup.
We will also apply your number of choice to the sails. This will be applied using insignia cloth numbers which is the sensible solution to numbering up an IOM suit of sails.
Please leave your sail number in the notes section at the beginning of the checkout process, if you can't find where that is just drop us a mail to info@sochsails.co.uk with the details.
Whilst all our sails are bespoke and built to order, if you want something you don't see here then please drop us a mail and we'll do our best to make it happen for you.
---
Share this Product
---
More from this collection